Best MR Reporting Software
MrConnect.in a complete MR reporting online software for your pharmaceutical company in India. With MrConnect, you can easily manage your medical representatives (MRs) with just a few clicks.

Our software offers a range of essential MR reporting modules, including live GPS-based doctor and stockist reporting, tour planning, daily expenditure tracking, and leave management. Plus, with a powerful admin panel and 14 different reports, you can easily track and manage your MRs like a pro.

So Join MrConnect today and experience the convenience and affordability of our comprehensive MR reporting solution.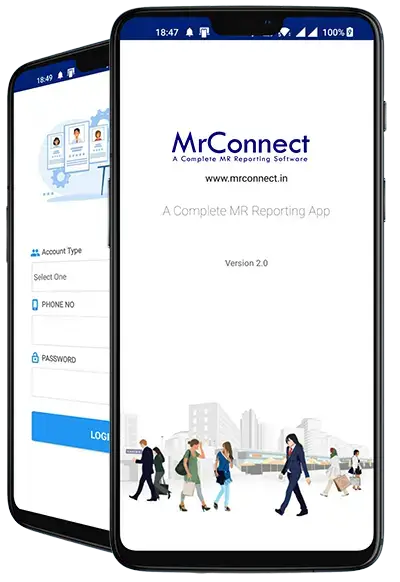 Core Features of our MR Reporting Software
MRConnect has all the important modules for MR reporting and we are continuously working on our system to provide better services.
Daily Call Reports (DCR)
Daily Call Report is very important for any pharma company. Without this, you can't run your company properly. MRConnect has a powerful daily call report.
Live GPS Tracking
If you running a pharma company, you know that live GPS tracking of MR is very important. We have this powerful module in our app.
Tracking Via Image
If the GPS signal is weak don't worry MR can take a photo using the mobile camera of the visited area and it is automatically updated in the admin panel & no chance for manipulation.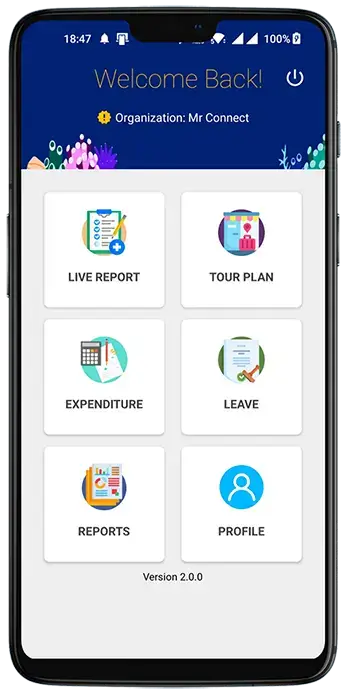 Monthly Expenditure
As you know Managing daily expenditures is very important for any business. So here you can monitor daily expenditures and take action.
Tour Planning
MR can make a tour plan for next month and the manager/admin can approve and reject the plan.
Reposts
The best part of our system is we have 15 different types of reports in our admin, So you can analyze your business like a pro.
Leave Management
Manageing leave is very easy using this Mr reporting app. MR can apply to send the leave request from the app and as admin, you have the power to accept or reject the leave.
GEO Fencing
MRConnect comes with a GEO-Fencing feature, allowing medical representatives (MRs) to report from specific areas like doctors clinics.
Powerful Admin
MRConnect has a powerful admin panel. You can manage the overall system professionally and improve your business.
Benefits of medical representatives (MR) reporting software
Efficiency: Using MR reporting software you can track their daily activities like daily doctor visits, stockist visits, tour planning, daily expenses, and other necessary activities.
Data-driven action: MR reporting software generates real-time reports. So you can improve your work strategy.
Increased revenue: MR reporting software can help pharma companies to optimize their resources, improve their strategies, and increase their revenue.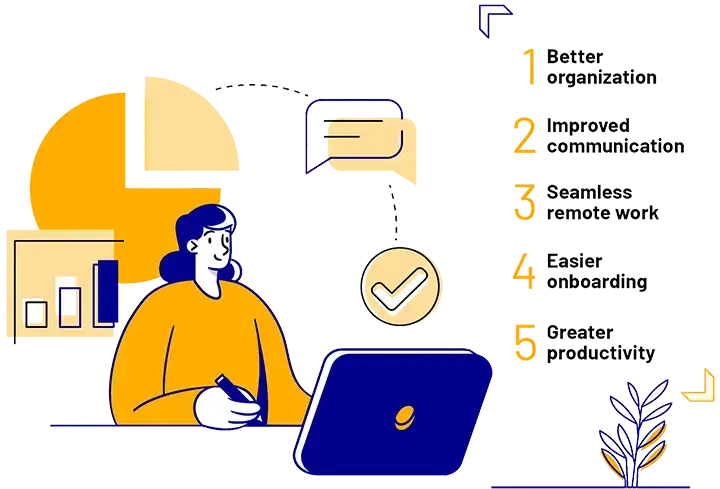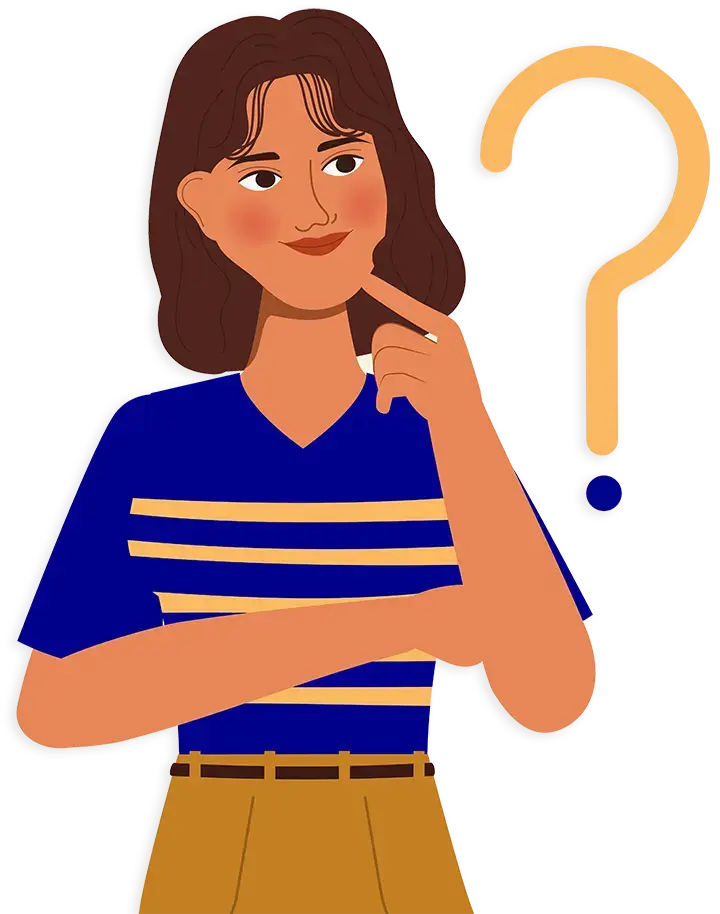 Why choose MrConncet for reporting?
MRConnect has all the important modules like doctor call reporting (DCR), Stockist and chemist reporting, leave management, tour planning, and daily expenditure, So we can access all the modules in one place.
Our team is always ready for your handholding support and provides assistance whenever you need it.
Our MR Reporting App is very user-friendly and you can understand it very easily.
We are providing our service at a very affordable Price, even if you are a startup company you can bear the cost very easily.
Our Work Process
We maintain a standard process to complete the order smoothly. In the below, we have discussed the points.